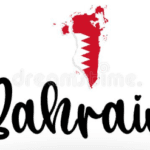 FOODVEST (Bahrain Coffee brewers)
Waitress Jobs in Bahrain and Bahrain offer exciting opportunities for individuals who enjoy working in the hospitality industry. As a waiter, you play a crucial role in providing excellent customer service and ensuring an enjoyable dining experience for patrons.
20 posts have been announced by the Company "FOODVEST (Bahrain Coffee Brewers)" which is based in Manama, Capital Governorate, Bahrain. Moreover, you can apply for these posts on or before 22 June 2023. More so, these jobs are verified by POEA License and have no placement fee.
Salary 
BHD 150.00 per month
Required Qualities, Qualifications, Skills, etc.
Two years experience.
No education.
English language.
The company shall prefer female candidates.
Opportunities 
Tips.
Paid time off.
Career advancement opportunities.
Basic Requirements for overseas jobs
If you want to start your career abroad so you must be able to work in another country legally.
You must be aware of how long you can stay in another country with a valid visa and other necessary documents.
It would help if you learned about the customs, culture, rules, and regulations of the country to which you are going.
Further, You must know about the job and market, and in this respect, you should consult and talk to locals before offering an offer.
How to apply for Waitress Jobs in Bahrain
If the candidates who desire to apply for the vacant posts may send applications covering all the requisite qualifications and experience to the following address.
Address; >>>> 105 Ground Floor, Pearl Of The Orient Tower, 1240 Roxas Boulevard, Manila, Metro Manila, Philippines. 
Candidates must provide correct information and valid contact information. Email Contact number
Once candidates fill out the form and submit then candidates have to wait for the company replay.
Note: Only shortlisted candidates will be contacted.
Please ensure that your application/resume contains all the information requested in the vacancy announcement. If your resume or application does not provide all the information requested on this form and in the job vacancy announcement, you may lose consideration for the job. Applications received after the closing date will not be considered.
All jobs are for our users, however, we are not responsible for the authentication of the above posts. So, you must inquire about the jobs agent whenever you accept any offer. Be careful and alert. Never send your bank account details or any other secret information like credit card details when applying for vacant posts.
Be careful
Our users/viewers are advised never to provide their bank or credit card details when applying for jobs
See Also Factory workers in Taiwan