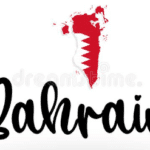 STILLER AGENCY FOR THE SUPPLY FO WORKERS WLL
Receptionist Jobs in Bahrain 2023. Posts have been announced by the Company "STILLER AGENCY FOR THE SUPPLY FO WORKERS WLL" which is based in Manama, Capital governorate, Bahrain. Moreover, you can apply for these posts on or before 06 October 2023. More so, these jobs are verified by POEA License and have no placement fee.
Receptionist jobs in Bahrain serve as the welcoming face of the kingdom's vibrant hospitality. Nestled in the heart of the Gulf, these roles are more than just a desk and a warm smile; they are the guardians of first impressions and the orchestrators of seamless connections. Whether it's the grandeur of luxury hotels in Manama or the charm of boutique establishments in Muharraq, receptionists here are the maestros of guest experience, offering not just keys but keys to a treasure trove of Arabian delights. In this dynamic setting where tradition meets modernity, receptionists don't just answer phones; they bridge cultures, languages, and expectations, crafting memorable beginnings for all who pass through their doors.
Jobs Title
Receptionist
Restaurant Manager Qualification etc.
Two years experience.
Vocational diploma.
Only female can apply for these listing.

Valid passport and visa. 
Salary
BHD 180.00 per month
Facilities
Accommodation.  

Time paid off.
Career growth opportunities.
How to apply for Receptionist Jobs in Bahrain
If the candidates who desire to apply for the vacant posts may send applications covering all the requisite qualifications and experience to the following address.
Address; >>>> 2/F, # 2 Kamuning Rd. Cor. Tomas Morato Ave., Quezon City, Metro Manila, Philippines. 
Be careful
Our users/ views are hereby advised never to provide your bank or credit card details when applying for jobs.